Welcome to the Song of the Rainbow Hotsprings, your place for all things Samanayr!

Samanayrs are tiny, intelligent equines, no more than two feet high, and with a wide variety of potential species and traits. To get started, you could pay a visit to the Song of the Rainbow, read some Samanayr information, or see what's happening at the forum!
For the latest news, you can follow Samanayrs on Facebook!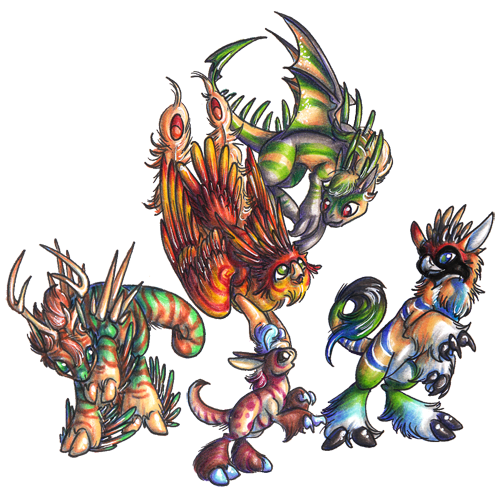 Samanayrs are run by Sushidragon and a team of awesome volunteers and guest artists. If you'd like to see more of Sushidragon's work, please visit Sushi Dragon Studio