Figured I might as well pick already. Got two tokens for christmas a while ago and finally figured out what I want to do.

I am in NO RUSH.

Just gonna put this here so I don't change my mind (I have done that WAY TOO MUCH already).
Using - Splice Token & Semi Custome Pet Token
Pet Token: As Sushi wishes. They do NOT have to match at all. Do as you please, be creative.
Splice Token:
Sam 1: Fortuitous of the Foretold Future
ID: 1584
Owner: RikkuGirl
&
Sam 2: Faith of the Rainbows Ahead
ID: 1632
Owner: RikkuGirl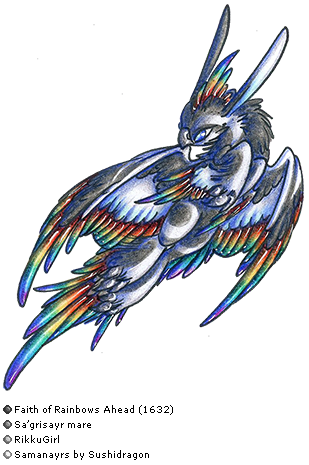 _________________
My Sams!
Im a Chicken... Moooooo! D: